50th Anniversary of NAEYC's Week of the Young Child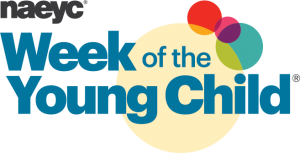 Here at the MU Child Development Laboratory we are busily preparing to celebrate the 50th Anniversary of NAEYC's Week of the Young Child from April 10-16! The purpose of the Week of the Young Child® is to focus public attention on the needs of young children and their families, to recognize the early childhood programs and services that meet those needs, and to celebrate the critical role early childhood educators play in delivering on the promise of early learning.
NAEYC first established the Week of the Young Child® in 1971, recognizing that the early childhood years (birth through age 8) lay the foundation for children's success in school and later life. The Week of the Young Child® is a time to plan how we—as citizens of a community, of a state, and of a nation—will better meet the needs of all young children and their families.
Every year early learning programs from around the country and the world participate and share their daily themed celebrations through video and photos on social media. Tens of thousands of people engage with these posts, exponentially increasing the reach of WOYC's message of the importance of quality, joyful learning. In addition, hundreds of local and state authorities officially proclaim it "Week of the Young Child" in their communities.
During the COVID-19 pandemic, early childhood educators were recognized as essential workers. Those of us who have dedicated our career-long service to the early education profession, we understand that children's educators have always been essential. Please join us in celebrating and honoring our communities' families, young children, their current educators AND their future educators!
Special thanks to Beth Geyer, Julia Moore, Susan Garton, Laura Hays, Chelsea Shanks, Logan Ferguson, Frank Geyer, Ally DeBok, and Raina Cornell for their service to the CDL, Department, and University during these challenging times!
---
St. Jude's Trike-A-Thon
On April 8th & 10th, the Child Development Lab sponsored the annual St. Jude's Trike-A-Thon to raise money for St. Jude's Children's Research Hospital. Thank you to all of the CDL teachers, student teachers, parents and HDFSSA member Mary Dunleavy for helping us to make this another successful Trike-A-Thon! There was also some colorful artwork with sidewalk chalk that was created during the event, which was outside of Stanley Hall. Thanks to our efforts, just over $1000 was raised. The video about the event was put together by Fatin Asnan, our graduate student who helps with social media.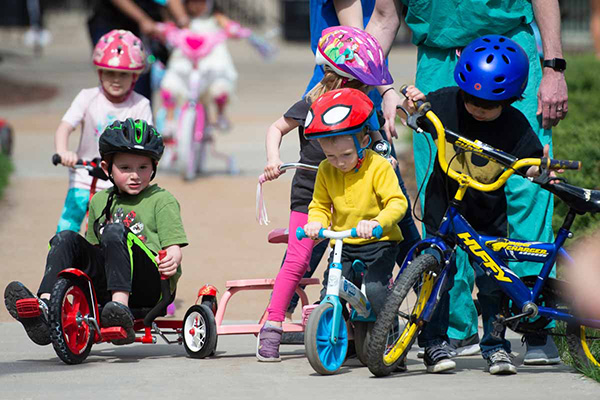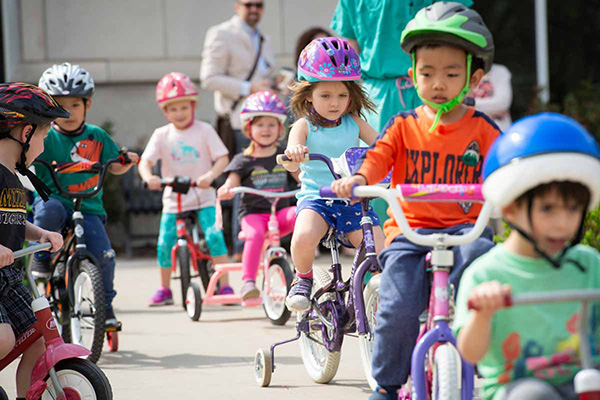 ---
CDL Reunion
On Saturday, Oct. 6, 2018, current and former CDL teachers, student teachers, graduate students, parents, and children gathered in Columbia, MO to catch up and remember the good times had by all across the many decades the CDL has been serving campus and the community.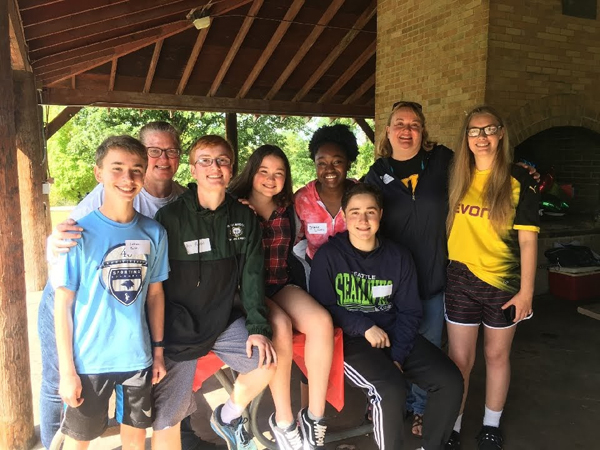 Nathan Boren, Karen Kelley, Alex Boren, Samantha Welshons, Jasmine Walker, Jack Welshons, Erin Angst Baker, Jane Endersby
---
CDL Block Party
Thanks to the generosity of our donors, Green Door now has a new set of blocks and a cart for storage! When children build with blocks, they are engaged in carrying out a plan, taking risks, solving problems and learning to cooperate with their peers. In addition, block play supports language development and fosters scientific and mathematical exploration. These blocks will facilitate valuable learning experiences for children today and for years to come.
---
Thanksgiving Luncheon
On Friday, November 21, 2014 the faculty and staff of the Child Development Lab hosted a Thanksgiving luncheon for over 200 parents, children, student teachers, graduate students, and special guests. We shared great food and fellowship and can't wait to do it again next year.
Quote from one of our guests:
"Thanks to everyone at CDL for the hard work that went into hosting this huge thanksgiving feast. Nikhil has been really excited about this event, and really looked forward to it. This afternoon, he said "this is the best day ever! I heard similar things from other parents. I wanted to thank everyone again at CDL for the great work they do, with the kids all year! Our family is very thankful to all of you for this!"
Preethi and Raj
---
An Evening Under the Stars
The MU Child Development Lab was pleased to present "An Evening Under the Stars: Celebrating MU's Children's Learning Garden" on Saturday, September 6, 2014. CDL Parents, Teachers, HDFS and HES Faculty, and friends of the garden shared garden-inspired appetizers, wine, great company, and perfect weather. Donations will go toward seeds, soil, and gardening tools for next year's growing season.
---
MU Children's Garden Dedication
We celebrated the official opening of the MU Children's Learning Garden on Thursday, May 1st, 2014. We'd like to thank the many individuals who made this outstanding garden possible, beginning with doctoral student Chris Murakami and former CDL Director, Jessie Bradley, Mel Oliver of USDA-ARS, Dr. Chris Harden, Nutrition and Exercise Physiology Department Chair, and most especially our generous benefactors, whose large financial donation made the "outdoor classroom" possible, Robert and Marlese Gourley.
---
CDL Kitchen Ribbon Cutting
The official ribbon cutting ceremony for the Susan Stewart Daniel/Bee Payne-Stewart Foundation CDL Kitchen was held on April 27th. The kitchen is truly a beautiful and functional space! The CDL kitchen went from worst in the US to best in the nation when it comes to child care center kitchens. We are extremely grateful to Susan Stewart Daniel and the Bee Payne-Stewart Foundation for this wonderful facility.
---
Play Yard Improvement Day
Play Yard Improvement Day, held on Saturday, April 26th, was very productive–the play yard and tot lot look amazing! Please note, we plan to build on this momentum and schedule additional work days over the summer. Plans are in the works to convene a Play Yard Improvement Committee to work on an improvement plan and budget for both the preschool and infant/toddler outdoor areas. The committee will consist of CDL teachers, a few CDL parents, an HDFS faculty member, and hopefully, a representative from the MU Department of Architectural Studies. If anyone knows a landscape architect who might be willing to provide some pro bono advice, that would be most welcome. Also, if you are interested in serving on this committee please e-mail Michelle Mathews at mathewsm@missouri.edu.