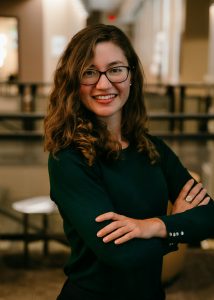 Hanamori Skoblow, MS, a Ph.D. student in Human Development and Family Science at the University of Missouri, is one of 110 doctoral students in the U. S. and Canada selected to receive a $20,000 Scholar Award given by the International Chapter of the P.E.O. Sisterhood. This award will support Hanamori in completing her dissertation and doctoral degree. In particular, the funding will allow her to attend methodological workshops on advanced quantitative modeling and disseminate her research at national conferences relevant to her work in social gerontology and health in later-life.
Hanamori's research focuses on the biopsychosocial connections that shape aging across the life course. To date, she has primarily examined: (1) the intersections between perceptions of aging, close relationships, and health in older adulthood; and (2) the link between early-life socioeconomic position and later-life cognitive functioning.
The P.E.O. Scholar Awards were established in 1991 to provide substantial merit-based awards for women of the United States and Canada who are pursuing a doctoral-level degree at an accredited college or university. Scholar Awards recipients are a select group of women chosen for their high level of academic achievement and their potential for having a positive impact on society.
For more information about Hana and this award, please see the full-length release here.