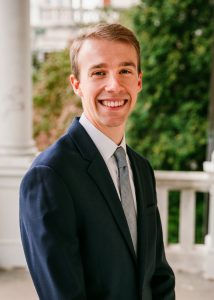 This year, Matthew Ogan, a doctoral candidate in the Department of Human Development and Family Science advised by Dr. Kale Monk, is receiving over $25,000 from the Administration for Children and Families' (ACF) Office of Planning, Research, and Evaluation (OPRE) within the Department of Health and Human Services. This grant award is part of the Behavioral Interventions Scholars (BIS) program. According the ACF, the BIS grant program "supports dissertation research by advanced graduate students who are applying a behavioral science or behavioral economic lens to research questions relevant to social services programs and policies that serve populations with low incomes in the United States." 
Matt's dissertation is titled Making Space to Connect: Examining Macroeconomic Factors, Cash Assistance, and Romantic Relationship Functioning in Low-Income Contexts. Matt's proposed project uses data from two nationwide datasets to understand how economic hardships influence mental health and relationship functioning in mothers experiencing low income. Further, he is examining how variations in state welfare benefits and an unconditional cash stimulus affect these outcomes.
Work in this area has direct implications for strengthening the well-being of under-resourced families and offers insight into the limitations of current approaches to supporting families with low incomes.
According to ACF, these "grants are intended to facilitate the completion of high-quality research projects that will add to the growing body of knowledge on effective behavioral interventions for ACF programs and populations." When asked about the implications of this grant on his work, Matt said, "beyond affording me time to deepen my understanding of concerns for under-resourced families, the BIS program gives me opportunities to inform social services and policies to support families with low incomes. Through networking opportunities with renowned scholars and engagement with state and federal policymakers, I will gain new skills that will equip me for a career of conducting policy-relevant research to benefit families."