To enhance engagement and outreach with communities, the UM System Office of Engagement and Missouri AfterSchool Network created a collaborative research pitch competition to support the creation or expansion of research projects focused on youth development and well-being.
Four out of fifty teams were selected to participate in an in-person research pitch competition at Extension and Engagement Week on October 24 in Columbia, Missouri.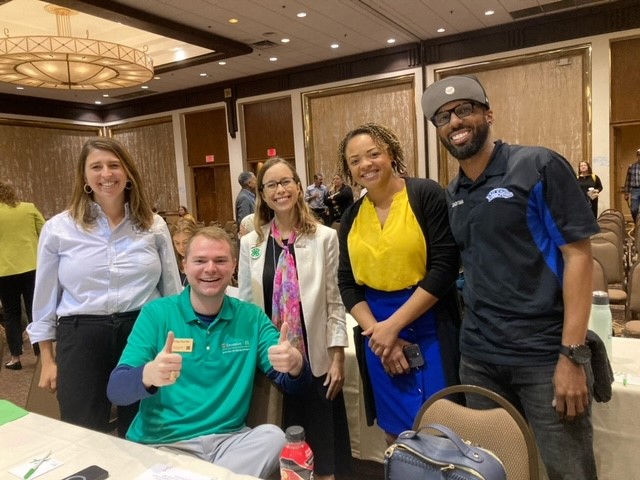 Two Assistant 4-H Extension Professors from the Department of Human Development and Family Science, Drs. Kellie Seals and Clay Hurdle, along with team members Santana Barnes and Stephanie Moore from StreetGeekz Liberated, and Megan Raney, Assistant Director of Career Preparation at UMKC, won the competition with their project pitch, "Onward! 4-H College and Career Pathway Day Camp Series." They will use the $20,000 prize to design and deliver two-day camps offering leadership training at UMKC and UMSL to underrepresented youth. The programs will incorporate well-being practices facilitated by StreetGeekz Liberated, a community organization committed to motivating youth and revitalizing under-resourced communities through academics, sports, and mental health. The camps are intentionally designed to foster long-term peer-mentor and peer-peer relationship building among volunteers and attendees.
Results from the day camp series will inform programming and scholarship related to leadership, college and career identity development, as well as the influence of mentorship in these processes.