Graduates of Human Development and Family Science have a wide array of career options, many of which are available to graduates of any of the HDFS undergraduate emphasis areas. Currently, official certification is only required to work as a Child Life Specialist. Students completing all of the requirements of the Child Life emphasis area and passing the Child Life Council's Certification Exam would qualify.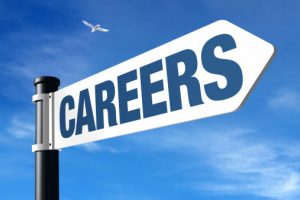 Exploring Careers in HDFS
Our Graduates are Making an Impact!
Listed below is a sampling of the types of positions held by graduates of our Bachelor's degree programs. Where possible we have provided some information on the types of duties that each position entails. A few graduates also informed us of additional education they completed before landing the job. We hope this list will be useful to you as you consider your future as an employed HDFS graduate. Click on each career setting below to see a sample of the types of positions.
Where are they now?
Check out where graduates of our on-campus Masters and PhD programs have landed across the globe.