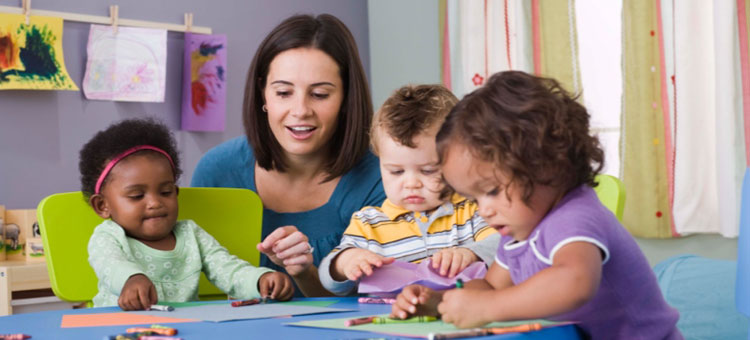 About this Project
OPEN plays a key role in Missouri's Professional Development (MOPD) System for those working with children in child care settings and with children and youth in before and after school care settings. OPEN administers the MOPD ID (a unique identifier for each member of the workforce), the Toolbox (an electronic interface that individuals use to review their professional development records), and the MOPD Registry. The MOPD Registry streamlines professional development data collection in Missouri and is the only comprehensive data repository for industry training and education in the field. Anyone who works directly with children or youth, or who provides professional development for those professionals, is encouraged to participate. The MOPD Registry has met a set of standards that allows data to be contributed to the National Workforce Registry Alliance's National Dataset. Locally, Missouri's Department of Health and Senior Services – Section for Child Care Regulation, Missouri's Department of Social Services, and Missouri Accreditation use the MOPD System's training and education data for compliance monitoring purposes.
Sometimes OPEN staff are asked, "Why should I join the MOPD Registry?"
You benefit: Each individual is ultimately responsible for their professional growth and development. By joining the MOPD Registry, an individual is able to utilize the various tools in the Toolbox, such as professional self-assessment and professional development planning.
Your program benefits: Administrators have access to program level information that allows them to keep track of important staff information for compliance monitoring and quality assurance.
The profession benefits: Policymakers use data as a way of determining what is best for Missouri's children and the workforce. When data is rich and plentiful, a greater impact can be made using the data that is collected through the MOPD Registry.
OPEN's mission is to support practitioners and professionalize the fields of early childhood care and education and afterschool care and education. In addition to administering the MOPD ID, Toolbox, and the MOPD Registry, OPEN maintains and distributes the Core Competencies for Early Childhood and Youth Development Professionals (Kansas and Missouri). The Core Competencies document defines the progression of knowledge needed to be a successful professional in the early education and school age fields. The eight content areas characterize the broad concepts that are essential to success for the professional and the children that they work with. The five levels establish a continuum from the preliminary skills necessary to enter the field to an advanced level of academic preparation and varied experience. Professionals progress from one level to another through a combination of formal study and reflection on practice.
On a daily basis, the OPEN team provides direct customer service, processes and monitors all data coming into the system and manages data in the Toolbox to assure data accuracy and integrity.