HDFS Doctoral Candidate Alaysia Brown  has accepted a prestigious two-year postdoctoral research fellowship at Harvard University. Starting this September 2022, Alaysia will collaborate with faculty and other post-doctoral fellows as part of Harvard's Inequality in America Initiative. This program takes a multidisciplinary approach to enhance teaching and research on social and economic inequality. Alaysia will work within the science, technology, education, and health cluster to explore the causes and health-related consequences of racial, ethnic, and phenotypic discrimination (e.g., colorism).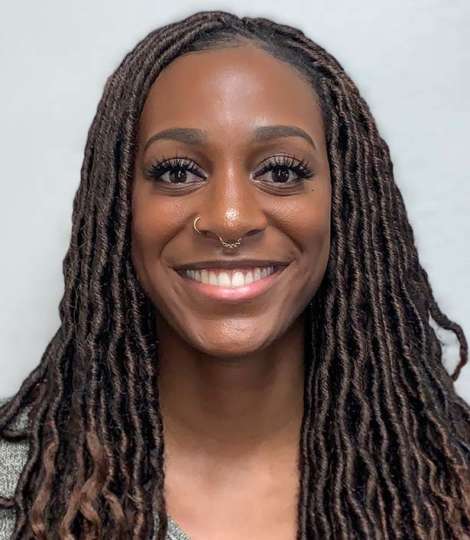 This fellowship is just one of many unique ways Alaysia has put her research interests into practice during her time in the HDFS doctoral program, where she has been advised by Dr. Antoinette M. Landor. In 2020, she was a research intern with Microsoft's Urban Innovation Initiative and devised a project that explored the pandemic's impact on online job-seeking and responses to economic shock and to investigate whether these responses differ between predominately white communities and communities of color. In 2020, she collaborated with scholars at Arizona State University to produce the Women in the Mix Study. This report was commissioned by the Recording Academy (i.e., the organization that presents the Grammy Awards) to highlight the opportunities and challenges women experience in the music industry and provide data-driven recommendations for improving the Academy's diversity and inclusion efforts. Alaysia is currently completing an internship at Educational Testing Service's (the organization that develops and administers the GREÒ, TOEFLÒ, for example) research and measurement sciences division. She is investigating whether test takers' behaviors during the GREÒ (e.g., revisiting or revising an item) varies based on characteristics like race, ethnicity, and gender and if such differences may be linked to disparities in test score outcomes.
Asked about this variety of experience, Alaysia noted, "Getting my Ph.D. in Human Development and Family Science at Mizzou gave me a unique and interdisciplinary perspective on human behavior and social inequality. It also exposed me to a wide-range of experiences within the field, which… have made me flourish personally and professionally and helped me go into the job market knowing I had the knowledge and skills to make a meaningful contribution wherever I was hired."
Congratulations Alaysia on all the unique and important work you've done to improve the lives of individuals and families and helping to create a more inclusive and equitable environment.