Emerita Professor
412 Gentry Hall, Columbia, MO 65211
(573) 882-2796
ispaj@missouri.edu
Curriculum Vitae
---
Education
PhD, Cornell University, 1976
BA, Cornell University, 1969
---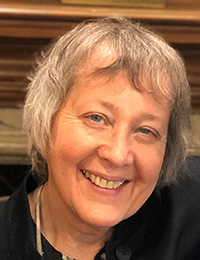 Research Interests
Determinants of parent-child interaction quality, including economic stress, culture, parental mental health, childrearing values and behaviors, and child characteristics.
---
Awards and Recognition
Together with two colleagues (Dr. Laible and Dr. Carlo), Dr. Ispa was recently awarded an NIH grant to study the implications of early risk, parenting, and child self-regulation for middle childhood parent-child discourse styles.
Jean Ispa co-authored a chapter that won the 2014 Ursula Gielen Global Psychology Book Award by the American Psychological Association Division 52 (International Psychology).
---
Research Areas
Early Childhood
Parent-Child Relationships
Influence of Race, Ethnicity and Socio-Economic Status Research